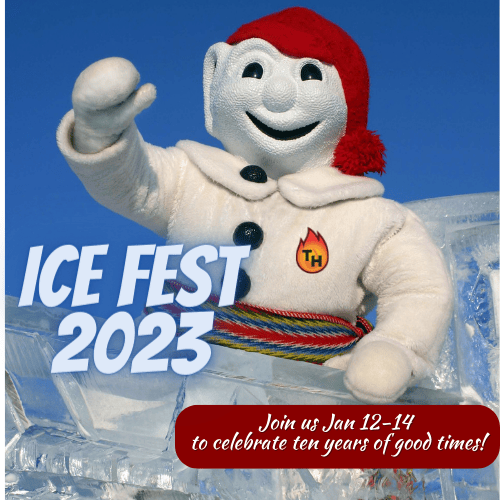 ICE FEST 2023
The Tap House is celebrating ten years of good times! Dan and Val being French Canadian present this epic outside event to New Hampshire. January 12-14, 2023 from 6p-10p, at our sister location; Oscar Barn Wedding Venue, 191 W. River Road, Hooksett. Festivities include massive ice cocktail luge, interactive ice displays, bands, DJs, beer, cocktails, food, and much more!
Entry Tickets and (food/Beverage)tokens can be purchased at event.
21+, sorry no pets please. This is a rain or shine event. Sorry, no refunds.
Any tokens left over from event can be used at the Tap House as cash until 2/1/23.
Entry Tickets | Tokens